To manage the clients you work with, go to the Company main menu and then Clients section.
A few test clients are already added by default. You can use the "Occasional client" for any one-time deliveries for which you don't want to create a new client.
To add a new client, click on the Add button and insert your client's information.

Don't worry if there are many fields to fill in. What you want to do the first time is specify the default pick up address in the "Sender address" section. This address will be the one that appears by default for all the expeditions of this client. You can also mark the exact position on the map. This will be helpful for new couriers and automatic route optimization.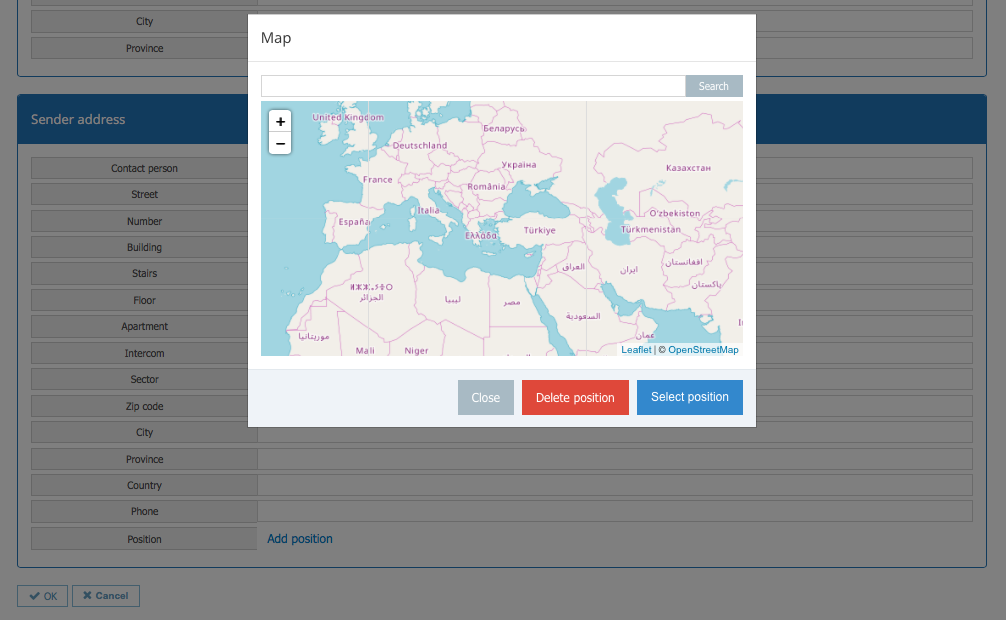 A client can have multiple users, that can be created by the admin from the Client's details page. Once you create one, you can easily test it by logging in as that client with a click on the login icon. This way you can check what information he has access to.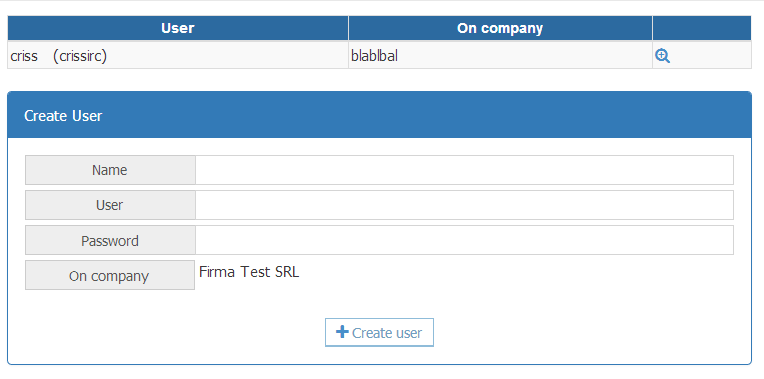 Later you can set up prices for that client. Usually you'll only do that once, for the first client, and then just copy the prices to new clients and maybe adjust them as negotiated.